Dr. Brad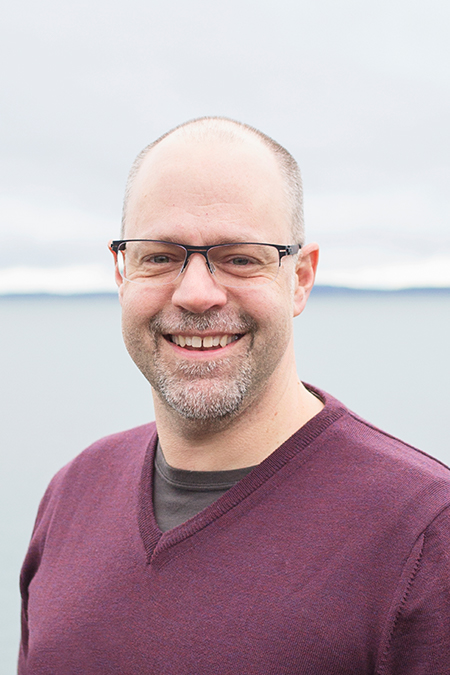 "Dr. Brad" is currently the only Board Certified Optometrist in Whatcom County (only 10% of eye care professionals hold this certification), demonstrating the highest level of continuing education and commitment to patient care available. Both Dr. Amy and Dr. Phil are working on their own Board Certifications. For more information on Board Certified Optometrists, please visit abopt.org.
A native of Findlay, Ohio Dr. Brad graduated Magna Cum Laude from Ohio Wesleyan University. He then went on and received his Doctor of Optometry from The Ohio State University College of Optometry.
He completed a hospital-based Ocular Disease Residency at the Dayton VA Medical Center and was an adjunct faculty member at The Ohio State University, supervising fourth year optometry students.
He and Amy have owned Optometric Physicians Northwest since 2003.
In his spare time, Brad gardens, plays tennis and is "daddy" to their three sons and a daughter.
Dr. Amy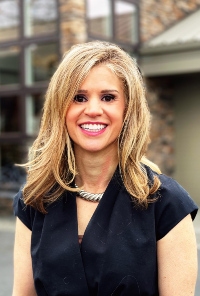 "Dr. Amy" spends two days per week in the Optometric Physicians NW office, specializing in pediatric optometry; and the other five days caring for their four young children.
As a mom, Amy understands concerns regarding your child's vision.
She especially enjoys making the office a medically sound, safe, and fun place for kids.
An Alaskan native, Amy graduated from Northwestern University then received her O.D.from The Ohio State University College of Optometry.
Amy loves tennis, running, and being 'mom' to their four young kids.
Our four kids--Bruce, Blake, Ava, and Bryan--keep us active, healthy and happy. They inspire us to be the best we can be and teach us to be patient and understanding with others, to relax, and to enjoy life's treasures.
Dr. Phil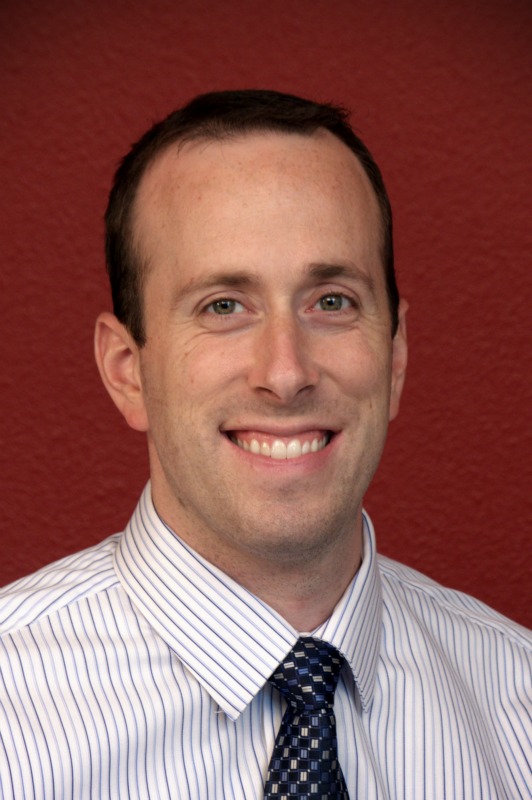 Dr. Phil Bastian grew up in the Pacific Northwest and went to school at Snohomish High where he made multiple trips to Bellingham competing in track and football events. He then headed to Brigham Young University where he graduated with a degree in Genetics and Biotechnology. After college graduation, he was accepted to one of the best Optometry Schools in the nation and was the third Ohio State graduate in the office. Along with his O.D. degree, he hold a Master's Degree in Vision Science, focusing on contact lens design.
Dr. Phil feels privileged to return home and join this very warm and progressive practice. His wife, Noelle, and children, Jacob (2) and Autumn (6 months), are excited to join the Bellingham community.
Dr. Phil loves to travel, sample new foods and learn about other cultures. This passion has taken him to such places as China, and the Philippines, where he worked alongside his brother on a dental/eye mission.
If you don't see him in the office, you might find him outside playing ultimate Frisbee, wrestling with his kids, or serving in his church.
Dr. Glenn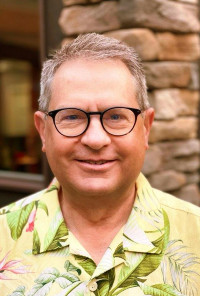 Dr. Glenn D. Green holds a Bachelor of Science degree from Baylor University in Waco, Texas as well as a Bachelor of Science degree in Visual Science from Southern California College of Optometry. He graduated valedictorian from his Doctoral program at Southern California College of Optometry.
Dr. Green is now a Washington State Licensed Optometric Physician. He is an active member of the American Optometric Association and the Optometric Physicians of Washington. He provides primary health care of the eye, including diagnosis and treatment of conditions and diseases of the eye and visual system. Dr. Green desires to give his patients the best in eye care by staying current in all areas of his profession. His practice is centered on providing professional health care and personal attention to meeting patient needs.
Dr. Riya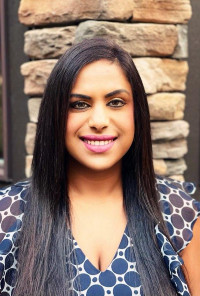 Dr. Riya Paranthan attended the University of Kentucky, and graduated Magna Cum Laude, Bachelors in Biology with high honors in 2010. During her time in Kentucky, she was involved in extensive Ophthalmology research at the University of Kentucky medical hospital and authored multiple papers in Molecular Vision and the Journal of Biological Chemistry. She was the recipient of the Diachun Award for outstanding research at the time. Thereafter, she received her Doctorate of Optometry from the Pennsylvania College of Optometry in 2014. She was a National Liason at her local chapter of AOSA.
Her externships included 6 months of training with a focus on Ocular disease at the VA hospital in North Carolina. During her tenure with National Vision, she was elected to serve as their National Ambassador in 2018. In her free time Dr. Paranthan loves to travel and spend time with her husband Ro and daughter Reina.